$

5.00
7 Seven Chakra Balancing Bracelet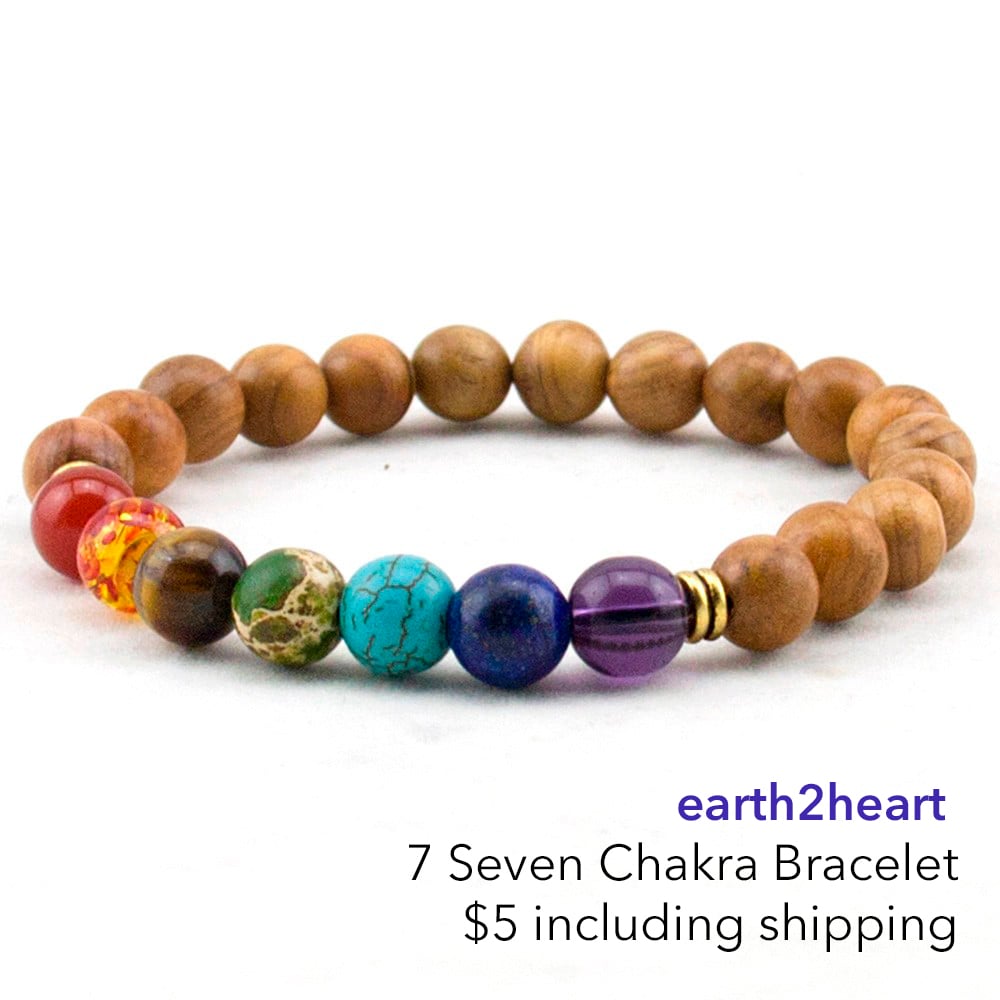 The Seven Chakra Balancing Bracelet is made from wooden and stone beads. Improves energy flow through the chakras. To learn more about chakra colours and their importance, read this article.
Each of colored stone represents the seven chakras.
1. Root Chakra (Red)
2. Sacral Chakra (Orange)
3. Solar Plexus Chakra (Yellow)
4. Heart Chakra (Green)
5. Throat Chakra (Blue)
6. Third Eye Chakra (Indigo)
7. The Crown Chakra (Violet)
Read more about chakra colours here.